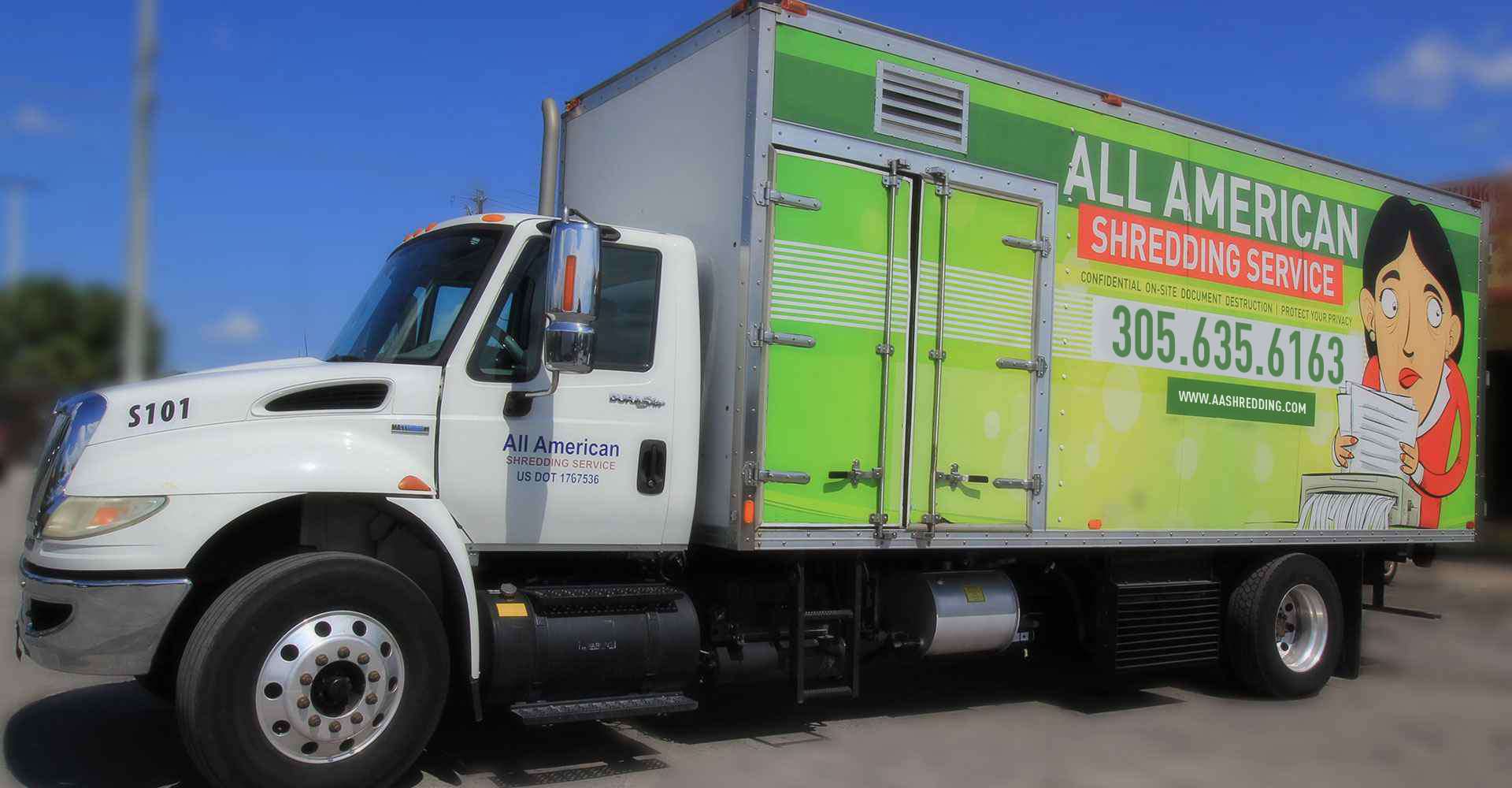 Our Services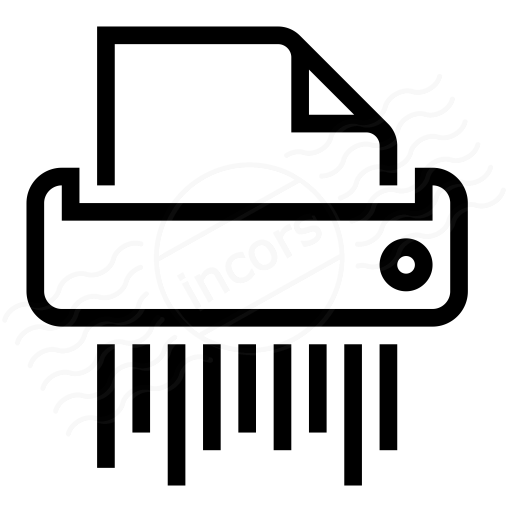 Confidential Document Shredding
All American Shredding offers on-site and off-site destruction of confidential documents. We provide a Certificate of Destruction for your records.

Hard Drive Shredding
Your hard drive stores confidential information about you, your company and your customers. All American Shredding will destroy all types of media for your protection and the safety of your identity.
What We Shred



Invoices




Payroll Documents




Financial Records




Medical Records




Business Records




Video/Audio Tapes




Blue Prints/Maps




Income Tax Documents




Legal Documents




Cancelled/Voided Checks




Credit Cards




ID Cards




Micro Films




Microfiche




Accounting Records




Misprints




Computer Printouts




Personal Files




Advertising Correspondence




Customer Documents




Hard Drives
Shredding Companies North Miami Beach
At All American Shredding, we provide cost-effective on-site document shredding services in North Miami Beach to local area businesses that need to dispose of sensitive information and materials.  Many of our clients started off as one-and-done annual purges but are now handled on a recurring basis.  As a team of locally recruited and skillfully trained employees, we have the industry experience and expertise to meet or exceed your expectations.
Bulk or Route Document Shredding
We offer two types of confidential document shredding services in North Miami Beach– bulk shredding or "purges" and route shredding or ongoing or recurring shredding.  Bulk shredding is a one-and-done or one-time shred for companies that have confidential documents and sensitive information that are no longer viable.  Route shredding is based on your unique document shredding requirements.  For instance, you have the option of scheduling our services on a once-every-4-weeks, bi-weekly, or weekly basis.
Hard Drive Destruction or Shredding
Recycling old computer or other electronics and accessories without destroying the hard drive and removing any sensitive data could result in the wrong kind of people getting their hands on it.  All American Shredding hard drive destruction services in North Miami Beach will ensure that this never happens.  Keep in mind that it only takes one hard drive data breach to rob your company or organization of tens of thousands of dollars in lost business as well as fines and penalties.
Items We will Destroy or Shred
accounting records
advertising correspondence
backup magnetic tapes
blueprints
business records
cancelled and voided checks
CDs, DVDs, VHS tapes
cell phones
computer printouts
credit cards
customer documents
financial records
floppy disks
hard drives
ID cards
income tax documents
invoices
laptops
legal documents
maps
medical records
microfiche
microfilm
payroll documents
PDAs
personal files
X-rays
and more…
Reasons to Hire a Shredding Service vs. DIY In-house
It goes without saying that the only way to eliminate the risk of data breaches and to comply with Federal Privacy Laws, businesses must destroy their sensitive information and materials when they're no longer needed.  In most cases, on-site paper shredding in North Miami Beach and hard drive shredding services in North Miami Beach are the best ways to accomplish this.
But here's a question to ponder.  Should businesses handle these tasks in-house or out-source them to professional shredding services in North Miami Beach to ensure it is done properly? Here are 6 reasons why outsourcing your document and hard drive shredding needs is the most effective and secure way to go:
All American Shredding guarantees the total destruction of confidential documents and electronic media.
Believe it or not, professional shredding services are more cost-effective when you consider that you won't have to purchase any shredding machines for your business. Plus, it eliminates all maintenance and repair costs.
In-house shredding machines can't handle the workload that an industrial shredder can.
Our shredding services can handle huge quantities of documents quickly and efficiently whereas using an office shredding machine can be extremely time-consuming.
Professional shredding services are more convenient because your employees won't be spending hours at time shredding documents and paperwork.
We provide a Certificate of Destruction which is proof that all confidential information has been destroyed (protects you against any legal liability).
When it comes to document shredding and HDD destruction North Miami Beach, All American Shredding can reduce your overall costs, improve your productivity level, and limit your legal liability.  Call us today at (305) 635-6163.
We serve the following zip codes: 33160, 33162, 33169, 33179, 33181 and all surrounding areas.
Frequently Asked Questions
Q.
Do you provide containers for paper and documents shredding?
Yes, we can serve our clients with 64 and/or 95-gallon bins.
Q.
In what areas of Florida do you provide service?
We provide shredding services in Miami-Dade, Broward, Palm Beach, Monroe, and Collier.
Q.
Do you provide a certificate of destruction?
Yes, we provide a notarized Certificate of Destruction upon request. This document will certify that the shredding was executed at a certain date and time.
Q.
What is the difference between on-site and off-site shredding?
On-site shredding is when our shredding trucks come to your location and shred your documents on the spot. Off-site shredding is when we pick up the documents and bring them to our recycling facility to do the shredding.