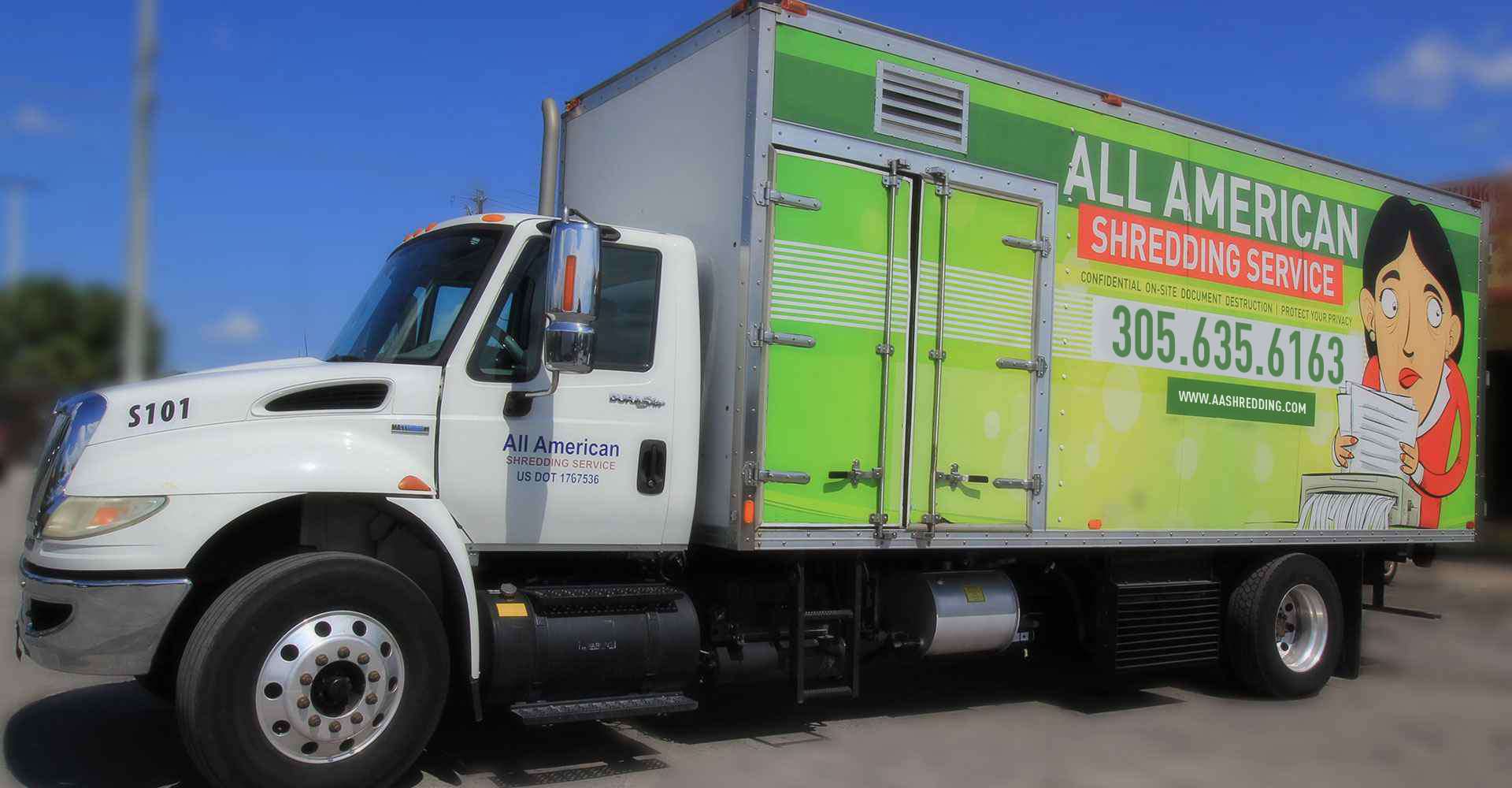 Our Services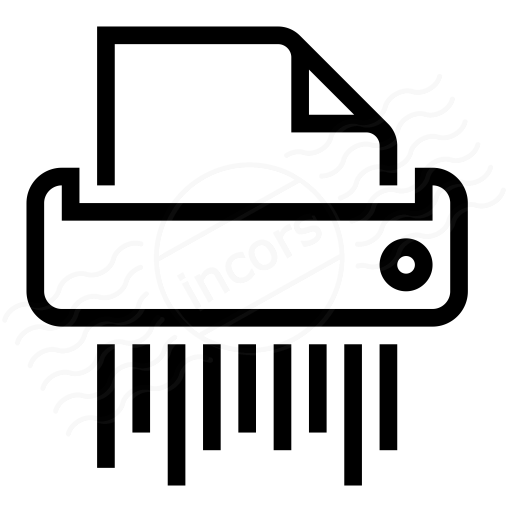 Confidential Document Shredding
All American Shredding offers on-site and off-site destruction of confidential documents. We provide a Certificate of Destruction for your records.

Hard Drive Shredding
Your hard drive stores confidential information about you, your company and your customers. All American Shredding will destroy all types of media for your protection and the safety of your identity.
What We Shred



Invoices




Payroll Documents




Financial Records




Medical Records




Business Records




Video/Audio Tapes




Blue Prints/Maps




Income Tax Documents




Legal Documents




Cancelled/Voided Checks




Credit Cards




ID Cards




Micro Films




Microfiche




Accounting Records




Misprints




Computer Printouts




Personal Files




Advertising Correspondence




Customer Documents




Hard Drives
Shredding Companies Florida City
Since establishing our company, All American Shredding has dedicated our business to providing businesses in Florida City and the surrounding communities with a superior level of service in the date destruction industry.  Our current clients know they can depend on us for the highest quality services and security at all times.  Furthermore, as a commitment to the south Florida communities that we serve, we supply our shredding services in Florida City with the best ongoing training available.
3 Types of Information Destructions Services to Choose From
Our mission is to provide secure, competent, and affordable information destruction services – both off-site and on-site – to local area businesses throughout South Florida.  We offer clients 3 types of information destruction services including bulk and recurring confidential document shredding and hard drive destruction services in Florida City as follows:
Bulk shredding services or "purges" – our one-time shredding services are geared towards businesses that have a storage area filled with confidential information that is no longer needed or has become a liability. Our bulk document shredding services in Florida City ensure that everything is securely destroyed.
Recurring shredding services – our ongoing or regularly scheduled shredding services are available on bi-weekly, weekly, or monthly basis. These services eliminate the need for purchasing shredding equipment and paying for preventative maintenance and replacement costs.  Additionally, not having to designate any employees for in-house shredding tasks means no loss of productivity or profitability.
Hard drive destruction services – our hard drive shredding services in Florida City ensure that your confidential date and information don't fall into the wrong hands. Before shredding your hard drives, it's important to make sure that all sensitive data and files are degaussed before shredding them.
In addition to the above, All American Shredding will provide a Certificate of Destruction to help protect you against any legal liability and certify that you have adhered to all FACTA and HIPPA information destruction standards.
Why is Shredding So Important?
In addition to protecting your business from data breaches, on-site document shredding services in Florida City are important for several other reasons including:
To comply with laws and regulations that requires you to protect certain information when you discard it
To protect your customers against identity theft and safeguard their personal information
To protect your employee's personal information
To protect your public image
The casual disposal of company information, whether it's company trade information or an employee's personal information, shows a disregard for the customer's welfare.  In addition to these issues, it exposes the consumer to identity theft and other types of fraud while at the same time risking your company's trade secrets.
Why Professional Shredding Services vs. In-house Shredding?
While it's obvious that confidential information and computer hard drives need to be disposed of properly, the question is whether you should hire professional paper shredding services in Florida City or handle these tasks in-house.  While it may seem more cost-effective to do your document shredding in-house, you're overlooking two other costs that hiring a professional shredding service eliminates – labor expenses and maintenance or replacement expenses.
From a security perspective, you have to be concerned about the employees who are doing the shredding.  In-house shredding can become a tedious chore very quickly and your employees may take insecure shortcuts to finish the job.  To ensure that your documents and hard drives are shredded and disposed of properly, call All American Shredding today at (305) 635-6163.
We serve the following zip codes: 33034, 33035 and all surrounding areas.
Frequently Asked Questions
Q.
Do you provide containers for paper and documents shredding?
Yes, we can serve our clients with 64 and/or 95-gallon bins.
Q.
In what areas of Florida do you provide service?
We provide shredding services in Miami-Dade, Broward, Palm Beach, Monroe, and Collier.
Q.
Do you provide a certificate of destruction?
Yes, we provide a notarized Certificate of Destruction upon request. This document will certify that the shredding was executed at a certain date and time.
Q.
What is the difference between on-site and off-site shredding?
On-site shredding is when our shredding trucks come to your location and shred your documents on the spot. Off-site shredding is when we pick up the documents and bring them to our recycling facility to do the shredding.