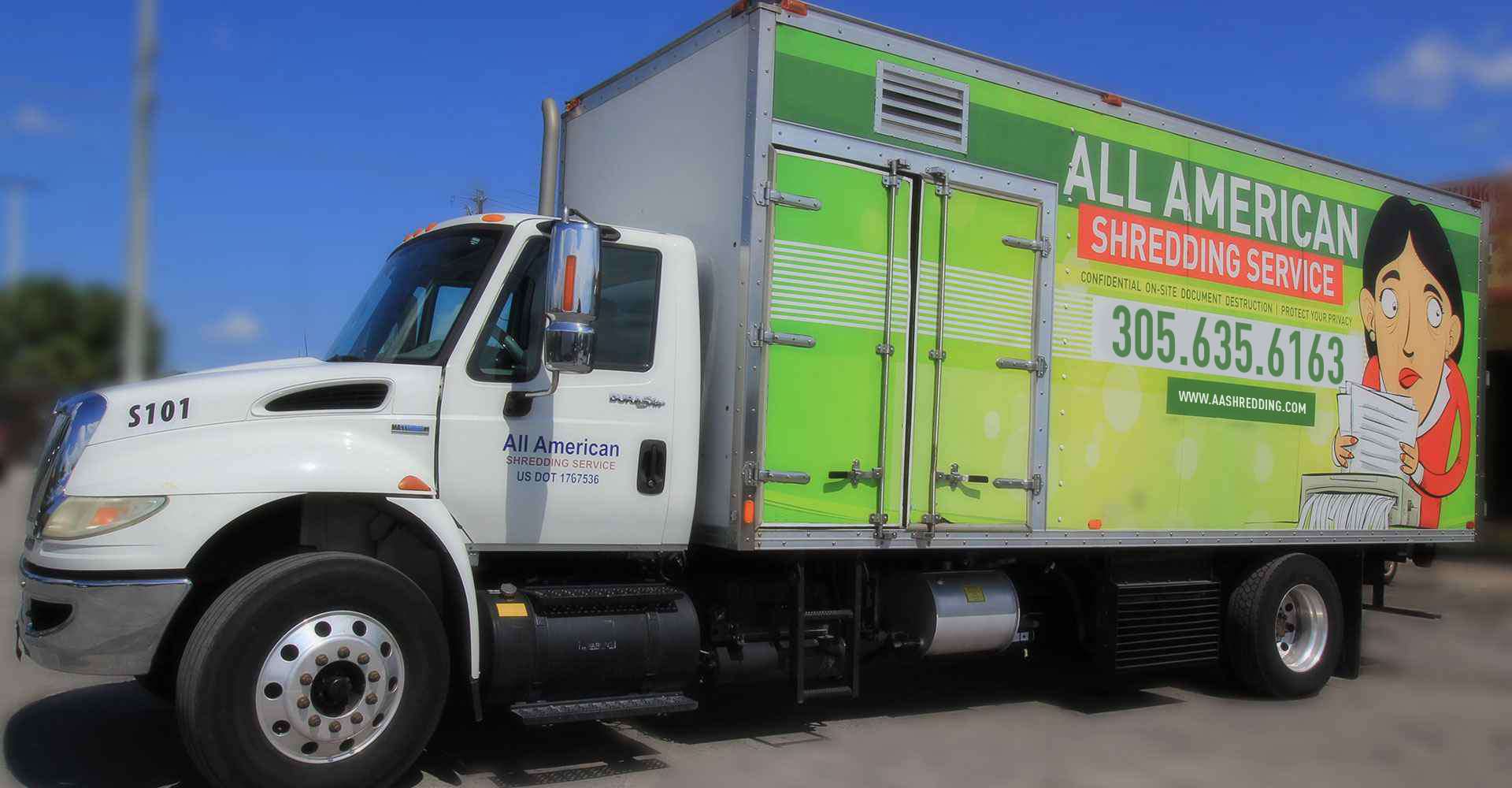 Our Services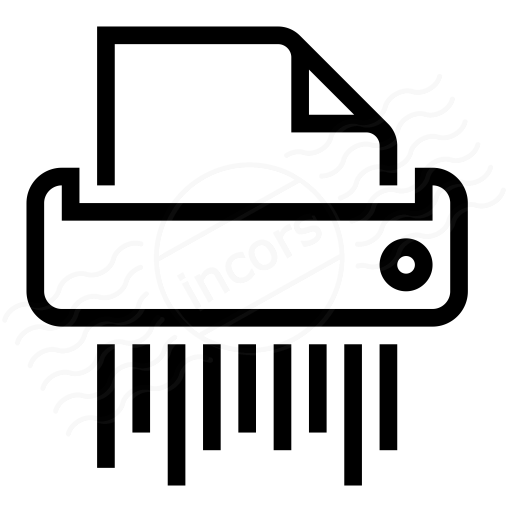 Confidential Document Shredding
All American Shredding offers on-site and off-site destruction of confidential documents. We provide a Certificate of Destruction for your records.

Hard Drive Shredding
Your hard drive stores confidential information about you, your company and your customers. All American Shredding will destroy all types of media for your protection and the safety of your identity.
What We Shred



Invoices




Payroll Documents




Financial Records




Medical Records




Business Records




Video/Audio Tapes




Blue Prints/Maps




Income Tax Documents




Legal Documents




Cancelled/Voided Checks




Credit Cards




ID Cards




Micro Films




Microfiche




Accounting Records




Misprints




Computer Printouts




Personal Files




Advertising Correspondence




Customer Documents




Hard Drives
Shredding Companies Aventura
In today's offline or online marketplace, you no longer have the luxury of throwing away company documents and other sensitive information.  Should these materials fall into the wrong hands, you could be putting your company as well as your customers and your employees at risk of data breaches and identity theft.  You could also face costly fines for not protecting these individuals according to federal and state privacy laws.  This is where All American Shredding can help.
What We Shred
Since establishing our company 15 years ago, we have served businesses in Aventura and throughout South Florida by providing safe, secure document shredding in Aventura and hard drive shredding services in Aventura.  The following is a list of the different documents we can shred and dispose of:
account records
bank documents
business bids
canceled checks
client information
computer records
correspondence
credit card receipts
financial records
insurance documents
intellectual property records
internal memos
inventory lists
invoices
legal documents
medical records
outdated business records
payroll records
personnel files
phone logs
phone records
price-lists
purchase receipts
sales forecasts
tax records
training information and more
Whether you need to destroy confidential company information or get rid of an outdated computer hard drive, the All American Shredding paper shredding services in Aventura and hard drive disposal service specialists in Aventura have got you covered.
Professional Shredding Services vs. In-House Shredding
If you want to reduce the risk of data breaches and identity theft while ensuring that you're compliant with federal and state privacy laws, you must destroy all sensitive information once it has outlived its purpose and is no longer needed.  The best way to ensure that you have properly disposed of all confidential information is by hiring a professional shredding service instead of relying on your employees to do it.  Here are a few reasons to hire All American Shredding for this task:
DIY or in-house shredding isn't secure – a store-bought shredder can't compete with our truck-mounted industrial shredders. These machines can shred 2,000 to 3,000 pounds of paper within an hour.  Your employees probably haven't been trained in secure destruction processes which means there's an elevated risk of not knowing what is or isn't considered confidential and must be destroyed.
Professional shredding services are more convenient – the main drawback to DIY shredding is that it takes your employees away from the jobs you hired them to do. By taking them away from their responsibilities, productivity decreases.  This results in a loss of profitability.  All your employees will need to do is put the documents you want to be shredded into the locking storage bins that we provide.
Shredding programs are cost-effective – with our recurring confidential document shredding and hard drive destruction services in Aventura, you'll save money considering you won't have to invest in:
a shredding machine
equipment replacement costs
large trash bags
preventative maintenance costs
All American Shredding provides significant cost savings that go further than financial savings. We eliminate the need to assign your employees to your shredding tasks by having our professionals handle the job.  You have enough to worry about where running your company is concerned.  Let us handle your shredding needs.
With all of our document and media destruction services, we provide a Certificate of Destruction which outlines that the process followed all FACTA, GLBA, and HIPPA compliance standards as well as all federal and state privacy laws.  To learn more, call All American Shredding at (305) 635-6163 today.
We serve the following zip codes: 33009, 33160, 33180 and all surrounding areas.
Frequently Asked Questions
Q.
Do you provide containers for paper and documents shredding?
Yes, we can serve our clients with 64 and/or 95-gallon bins.
Q.
In what areas of Florida do you provide service?
We provide shredding services in Miami-Dade, Broward, Palm Beach, Monroe, and Collier.
Q.
Do you provide a certificate of destruction?
Yes, we provide a notarized Certificate of Destruction upon request. This document will certify that the shredding was executed at a certain date and time.
Q.
What is the difference between on-site and off-site shredding?
On-site shredding is when our shredding trucks come to your location and shred your documents on the spot. Off-site shredding is when we pick up the documents and bring them to our recycling facility to do the shredding.